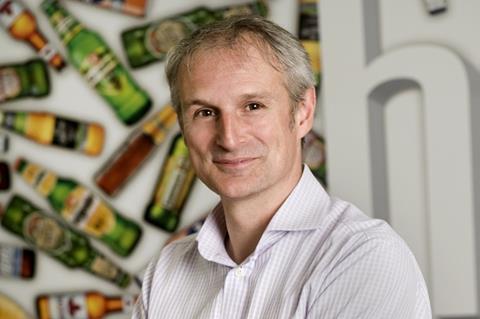 Molson Coors European boss Simon Cox is to retire.
Cox, a 16-year veteran of Molson Coors, will step down after more than three decades in the beer industry.
A master brewer, his time at Molson Coors saw him oversee both on-trade sales and supply chain teams before stepping up to lead the UK business, before being promoted to run Molson Coors Europe.
During his tenure he oversaw the acquisitions of Cobra, Sharp's and Aspall Cyder. He will be replaced by Sergey Yeskov, currently Molson Coors' Central and Eastern Europe MD, who will take the reins from 1 January 2022.
Cox had "brought our European business to where it is today, and all of us owe him a debt of gratitude for what he has helped us deliver and who he has helped us become", said the business' president and CEO Gavin Hattersley.
"We will miss his conviction in our values and his unwavering commitment to prioritising our people, but I couldn't be happier that he will be able to relax, unwind and travel with his wife and kids."
Prior to his current role, Yeskov served as CEO and president of Molson Coors International, overseeing operations in India, Africa, Latin America and Japan, as well as chief sales and commercial officer for Molson Coors Canada.
"Under Sergey's leadership, Molson Coors will continue to build strength for our people and for our business throughout the Europe business unit," said Hattersley.
The news comes after a transformative period for the business, which saw it rebrand itself as a 'beverage' company rather than solely a brewer, and begin branching out into other categories of booze with acquisitions and a slew of distribution deals for the likes of Jimmy's Iced Coffee, Tarquin Gin and Lixir Drinks.