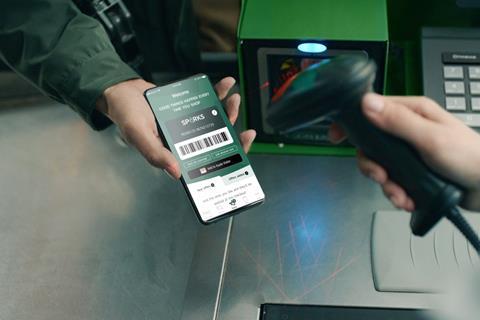 M&S has donated a total of £10m to its roster of Sparks charity partners.
Customers who abide to M&S's loyalty card scheme can donate to a charity of choice every time they shop at the retailer – whether it's online, in store, or via the M&S app.
There are 35 charities and causes to choose from on the platform, and shoppers can either pick a specific one or spread their donations.
The retailer has so far supported causes such as Oxfam and the Marine Conservation Society. It made its billionth donation over the past weekend.
"At M&S we have a longstanding history of supporting the causes that matter most to our customers and colleagues – whether on a local level in the many hundred communities we operate in or on a national level with our support for our fantastic charity partners," said M&S head of partnerships Jo Daniels.
"I'm hugely proud that M&S has now reached the £10m Sparks donation milestone and want to say a big thank you to our Sparks customers for helping us get there."
[embedded content]
M&S relaunched Sparks as a 'digital first' loyalty programme in July last year.
At the time, the company said it was opting for the digital route to offer "a more personalised experience with instant rewards, a wider selection of charities to support and more tailored personal offers".
The renewed loyalty scheme now counts over 11 million customers.
In addition to the Sparks charity donation programme, M&S has also implemented other initiatives to support local charities and community groups across the country.
It has been in a partnership with food distribution platform Neighbourly to redirect surplus food to those in need since 2016.