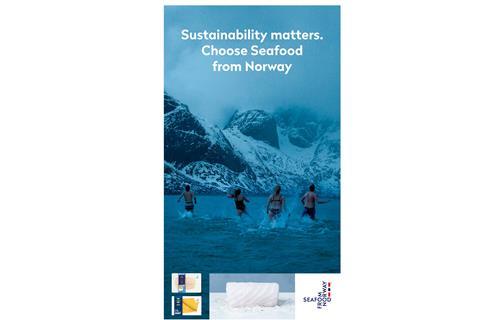 The Norwegian Seafood Council has teamed up with Asda to launch a retail campaign educating UK consumers about the sustainability of white fish.
'Seafood from Norway' origin branding will appear on the supermarket's own label Norwegian cod and haddock products, which are supplied by New England Seafood International.
The move is designed to reassure customers that they meet sustainability standards set by Norway's fisheries. It comes after an NSC-commissioned One Poll survey of 2,000 UK consumers showed that sustainably sourced fish was an important consideration for 87% of them.
The push will be supported online and in-store via advertising, PoS and social media activity.
As many as 13,000 households in Nottingham and Leeds will also receive direct mail, due to due to stronger demand for white fish in those areas, the NSC said.
"Norway leads the white fish sector on sustainability and quality," the Norwegian Seafood Council's UK director, Hans Frode Kielland Asmyhr, told The Grocer.
"We've not only been setting the highest standards in our fisheries for years, but we've been driving the agenda at a global level. With white fish a classic dish on British menus, there's still a long way to go to educate consumers. "
The tie-up follows partnerships last September with Waitrose and Asda which showcased the best of the Norwegian sector and its sourcing practices.