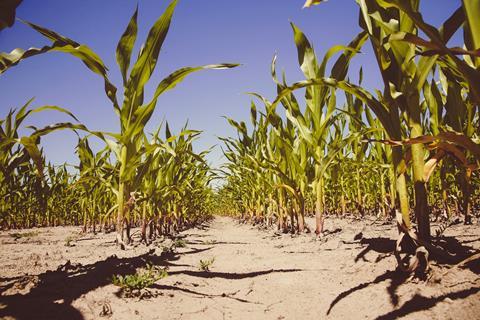 Only one in 10 of the world's largest food companies are committed to promoting healthy and sustainable diets, according to new research.
A report, called Fixing the Business of Food, analysed the world's 100 largest food companies to reveal the "progress and gaps in sustainability strategies across the agri-food sector".
The report was conducted by the Barilla Foundation, UN Sustainable Development Solutions Network (UN SDSN), Columbia Center on Sustainable Investment (CCSI) and Santa Chiara Lab, University of Siena (SCL).
The companies were assessed against its 'Four Pillar Framework', which was developed in line with the United Nations Sustainable Development Goals (SDGs).
They were assessed on whether or not their products were healthful, the sustainability of their business operations, the sustainability of their supply and value chains and whether or not they practiced good corporate citizenship.
Within each of the four core areas, the report set out "specific sustainability goals such as reducing undernutrition, measuring impact on air and climate, and respecting labour rights and ensuring standards for decent work".
Its analysis found only 10% of the companies assessed disclosed a corporate goal for product ranges that contributed to healthy and sustainable diets.
Although more than 90% of companies monitored their greenhouse gas emissions, only 22% set an objective for emissions in their sustainability strategies.
Only 5% of the companies reviewed published targets for sustainable supply chain management, while none disclosed information regarding the protection of land and water rights.
Just 21% had comprehensive goals for reducing malnutrition by supporting food banks.
The report was intended to "help companies accomplish the change of direction needed to address the world's most pressing sustainable development challenges", said UN SDSN president Professor Jeffrey Sachs.
Its recommendations would help companies "understand their particular roles in the global transformation, adjust their internal policies and practices, and then report on their actions in a systematic and informative manner", Sachs added.
Barilla Foundation head of research Dr Marta Antonelli said: "Food companies alone cannot end global warming, control the public's food choices, end poverty, or prevent food loss and waste, but they can play an important role, often one they themselves have not yet fully recognised."
Next week (23 September), the UN will host its Food Systems Summit to encourage countries to adopt national strategies for food systems and deliver its SDGs by 2030.
It comes as this week saw fmcg giant Nestlé unveil its new sustainability promise called 'Generation Regeneration'.
The commitment would see Nestlé work with its food system partners, including its network of more than 500,000 farmers and 150,000 suppliers, to "advance regenerative farming practices at the heart of the food system", it said.
The fmcg giant would initiate new programmes to address social and economic challenges associated with the transition, it added.