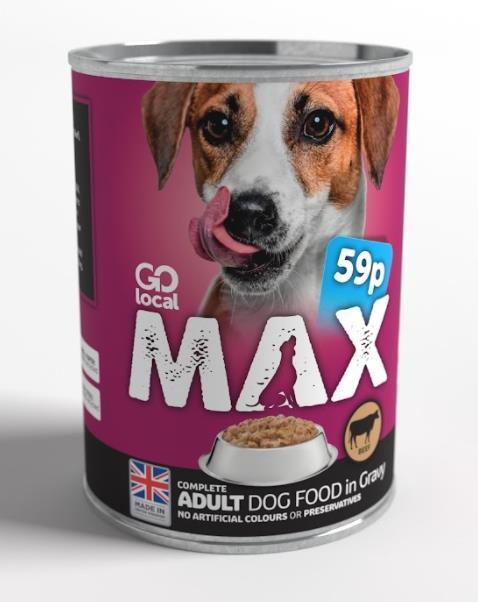 Parfetts is almost doubling its own label 'Go Local' range with the rollout of more than 50 new products.
The new wave of products hitting the shelves this month consists of 58 new items, which range from impulse categories to household goods, such as soft drinks, energy drinks, snacks and petfood.
These goods will sit alongside the existing 66 core products, which include toilet roll, kitchen towels, fruit cider, teabags and tinned goods such as baked beans and sliced vegetables. The range was first launched in 2020.
The wholesaler said the own label had "proven popular" with Go Local retailers, with over 25% year-on-year growth to date.
Monthly sales of own-label toilet roll has grown by 411%.
Parfetts said the success had prompted range extensions and analysis of different pack formats for future developments.
"Thanks to a fantastic response from customers, we are continuing to expand our own brand range," said Parfetts trading director Gurminder Athwal.
"Our focus has been on key ranges within categories that will soon be launching into the market to offer substantial savings on quality products for retailers and their customers. We continually identify and evaluate products that we feel would support our Go Local own brand range and offer a point of difference to consumers and our customers."
Meanwhile, the wholesaler has also completed the expansion of its Aintree depot as it eyes a weekly turnover target of £3m at the site in the coming months.
A new dedicated loading area now supports the rapid growth of its delivered operation, which has jumped by 40% in the past two years. The customer experience has also improved inside the cash & carry, with additional space as well as a dedicated picking area for staff.
Aintree now delivers across the north west from north Manchester into the Lake District and down to Stoke-on-Trent and has hired 25 new staff to cope with demand.
"The expansion of the depot will create the capacity we need to continue to grow our delivered business while providing a better experience for our visitors," said Parfetts general manager Anthony Fisher-Hibbs.
"We've experienced significant growth through the pandemic as new retailers tried us for the first time and stayed."