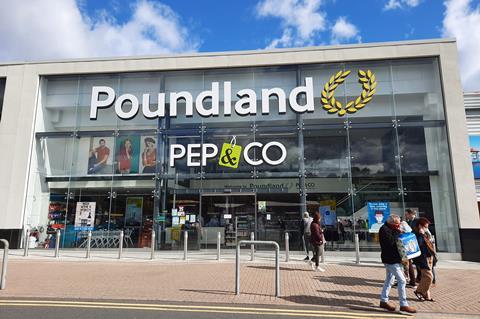 Poundland has joined a growing list of retailers to confirm stores will close on Boxing Day as a reward for staff for their hard work through the pandemic.
It's the second year in a row the variety discounter has given staff the day off on 26 December, having been among the first retailers to announce the move last year. Stores will also close on New Year's Day for the second year.
Poundland's 18,000 staff were told the news at its Christmas conference last week.
"Throughout the last 18 months, our colleagues have been heroes – by quietly turning up to work to serve their communities right across the UK and Ireland," said Poundland MD Barry Williams.
"By closing on Boxing Day and New Year's Day, we recognise that service and the chance to spend extra time with their families."
Sainsbury's, Morrisons, M&S, Waitrose and Home Bargains have already said they will close stores on Boxing Day. Aldi does so every year.
Usdaw welcomed Poundland joining them and called on more retailers to follow suit.
"After discussions with Poundland we very much welcome the company again closing all their stores on Boxing Day and New Year's Day, to give their staff a proper break over the festive season," said Usdaw national officer Dave Gill. "This is a much-appreciated continuation of last year's Boxing Day and New Year's Day closures.
"We don't think it is too much to ask to give shopworkers the longest possible break over Christmas and New Year. We now hope that other retailers will follow suit, by closing their stores to help workers enjoy the festive season and give them a well-deserved breather."
Poundland is also doubling the value of Christmas vouchers for staff to £50 each.