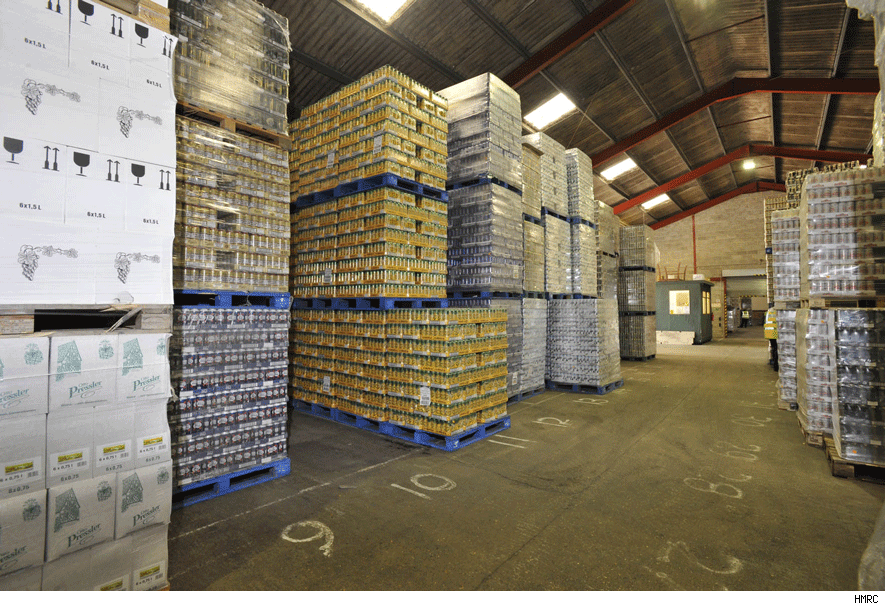 Retailer stockpiling driven by supply chain challenges is leading to record demand for warehouse space, according to new data.
Warehouse space take-up in the first three quarters of 2021 hit 46.9 million sq ft, 27% up on the same period in 2020, according to property consultancy Knight Frank. It puts total take-up in 2021 on course to top the 51.6 million sq ft recorded throughout 2020.
Landlord investment in warehouse space in the first three quarters of 2021 was £10.8bn, already higher than the £10.2bn recorded in the whole of 2020. Knight Frank forecasts the 2021 total to reach £13bn, well above the previous record of £11bn in 2017.
According to the Knight Frank, demand is being driven by retailers looking for new ways to hold stock close to customers amid the ongoing lorry driver shortage and disruption caused by Brexit and the pandemic.
"The shortage of HGV drivers, labour and materials, due to a combination of Covid-19, post-Brexit customs measures, and the Suez Canal blockage earlier this year have highlighted the need for simplified, shorter supply chains and shorter more direct routes to consumers," said a spokesman.
However, supermarkets seeking new warehouses are also coming up against competition for limited space, including from e-commerce operations, said Knight Frank industrial research lead Claire Williams.
"Last mile logistics operators, parcel carriers, supermarkets and retailers have been competing for suitable space in a chronically undersupplied market over the past 18 months," she said.
"Now with the driver and labour shortage and border delays causing severe disruption, aggravated concerns have caused companies to bring forward warehouse expansion plans across the logistics sector.
"Many are discovering that quality warehouse space that meets size, location and specification requirements is scarce, given high levels of take-up and construction plummeting due to increased costs and lead times for materials."
Take-up in quarter three of 2021 was slightly lower than in same period last year, at 15.7 million sq ft, compared with 16.3 million sq ft. However, the Q3 2020 figure is distorted by a spike of pent-up demand that followed lockdown disruption to warehouse take-up, according to Knight Frank. It makes the year-to-date take-up figures a better reflection of the rise in demand seen this year.
"Take-up is both demand and supply driven and we're seeing such a shortage of supply at the moment that operators are just not able to acquire the space they're looking for," added Williams.
"We're also seeing food manufacturing and vertical farming operations taking space, so that is again bringing earlier parts of the supply chain either back to the UK or closer to the end consumer."
Commenting as Aldi announced its full-year results last week, CEO Giles Hurley said the discounter was able to maintain good availability levels thanks to shorter supply chains than rivals, with 75% of sales stemming from British suppliers.