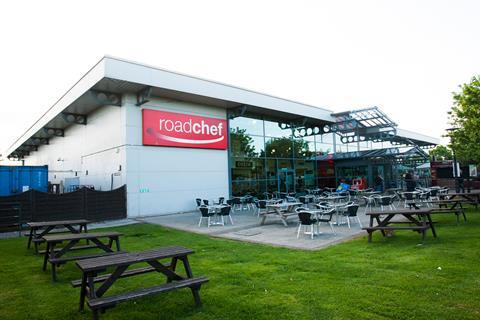 Motorway services giant Roadchef hit record-breaking sales during the August bank holiday as it catered to the staycation boom.
Almost one million people visited the company's 30 sites across the UK last weekend, serving almost 230,000 hot drinks and over 200,000 McDonald's burgers.
It was thanks to its service areas being placed on routes to popular staycation destinations, it said. This includes its Killington Lake site in Cumbria on the way to the Lake District and Taunton Deane in Devon en route to Cornwall.
The highest trading motorway service area over the bank holiday weekend was Strensham on the M5, followed by Norton Canes on the M6 toll and Sedgemoor on the M5.
The record-breaking weekend added to the busiest summer it has seen since the start of the pandemic and one of the busiest in its trading history.
"As we expected, it's been an exceptionally busy summer on the road, particularly this bank holiday weekend," said Roadchef CEO Mark Fox.
"This is without question one of the busiest weekends in our trading history and we are very proud we have been able to provide a place for holidaymakers to stop and destress on their travels.
"We planned ahead for the crowds and ensured there were sufficient dining options and space for more customers than ever before to visit our sites."
Roadchef hosted interactive pop-up entertainment such as The Hedge People, Flower People and a caricaturist to help "rejuvenate travellers" on long journeys at some of its sites in the south west, including Taunton Deane and Sedgemoor.
The company also installed a number of outdoor food kiosks to offer grab & go options including bagels and ice cream in addition to its traditional offering.
"The last 18 months have been completely unprecedented," added Fox. "We have gone from being extremely quiet – welcoming occasional essential road users – at the height of the pandemic, to one of the busiest weekends on record."
"It's testament to the fantastic teams we have at Roadchef that we are able to flex our business so dramatically to cater to demand. We are very much looking forward to what the rest of the year brings."