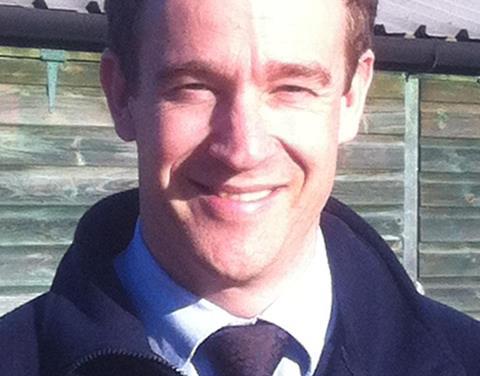 Sainsbury's head of agriculture Barney Kay is set to join Pilgrim's UK as its new agriculture director.
Kay, who began his career as a pig farmer, will succeed Andrew Saunders on 8 November. He will be responsible for overseeing agriculture, aquaculture and horticulture.
He previously worked in a similar position for Tesco and formerly spent time in operational roles at Pilgrim's UK's sister company Moy Park.
During his career, Kay has also served as general manager for the National Pig Association from 2005 to 2011 as well as a regional director for the NFU.
"We are thrilled to be welcoming someone of Barney's calibre to the business and know that his unique experience will help us to further develop our agricultural operations and deepen our relationships with farmers and customers, while continuing to ensure that we have the highest welfare standards and the best quality products, produced in the most sustainable way," said Pilgrim's UK CEO Andrew Cracknell.
Saunders is leaving the industry after 42 years to pursue a fresh challenge in the music publishing world, having purchased a business with his family.
During his time with Pilgrim's UK and predecessor Tulip, Saunders was directly responsible for implementing its agricultural operation and also created the company's BQP business, which the company said had established dedicated higher welfare pig production supplies encompassing outdoor, free-range and organic systems for many of Pilgrim's customers.
In 2014, he also took on responsibility for Pilgrim's UK's lamb business, which had been instrumental in Waitrose's move to 100% British lamb all year round, the company added.
"We will of course be sad to see Andrew leave," Cracknell, said. "He is one of the most respected figures within our industry, conducts himself with utmost integrity and is held in the highest regard by colleagues, customers and peers. He is a trailblazer and innovator, and will be long remembered for his significant contributions, not only to this organisation, but UK livestock farming as a whole. We wish him every success in his new endeavours."
Kay said: "This is an incredibly important time for British Farming as we manage the UK's transition to new trading relations while seeking to strengthen our position as producing the best-quality and most sustainable products in the world.
"Pilgrim's UK has established a unique approach to working with farmers which has helped establish its well-deserved reputation as the leading high-welfare producer globally and it is going further and faster than anyone else in the industry in committing to net-zero by 2030. I can't wait to get started and help take Pilgrim's agricultural operations even further."