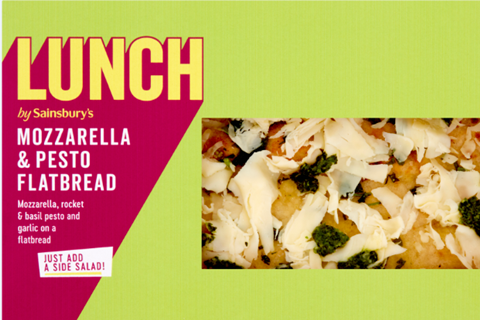 Sainsbury's has introduced a new dedicated lunch stand in over 300 stores nationwide.
The in-aisle concept features over 20 new meals,with own-brand as well as Wasabi, Itsu and Leon products.
The trial has kicked off in selected stores throughout the UK, excluding convenience. The scheme was designed to "make lunchtime easier for Brits" whether they are working from home or at the office.
"As a hybrid style of working becomes more normal, we've been working hard to analyse customer needs when it comes to their lunchtime meals," said Sainsbury's category planner Frances Hughes.
"Whether it's stocking up on the weekly shop or heading to a Sainsbury's Local during a lunch break, the introduction of the in-aisle lunch stand makes it easily accessible for anyone to pick up an affordable and balanced meal, no matter what your daily ritual is."
The new 24-product range includes both cold and hot meals such as pesto and mozzarella flatbread, beef burrito and harissa chicken.
All meals are under 500kcal and prices fall between £2 and £3.75. The selection of lunch meals is now available until 17 November.