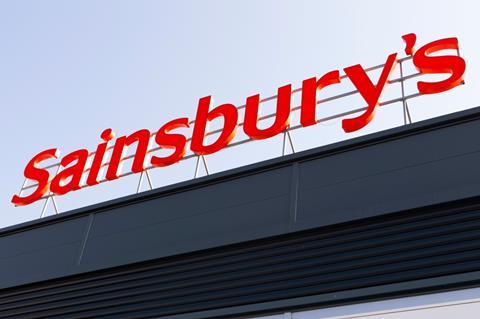 Sainsbury's has committed to donating over £1m to charities, businesses and social enterprises supporting black communities over the next year to mark Black History Month.
The donations will be distributed across several organisations to help tackle racism and support black education, social mobility, food insecurity and businesses.
"As one of the UK's biggest retailers, we know we can use our size and scale to make a real difference to black communities, driving education and long-term change in our society," said Sainsbury's CEO Simon Roberts.
"We all have a responsibility to help build an equal society, free from racial discrimination and as a business of 189,000 colleagues serving millions of customers each week, together we are committed to lead and enable positive change.
"We're delighted we can play our part and support through donations which have real impact."
In an initial stage, the retailer is partnering with anti-racism educational charity Show Racism the Red Card (SRtRC) to provide educational resources to schools across England, Scotland and Wales.
The partnership will also use some of the funding to invest in local partners tackling food poverty within black communities.
"This last year has reminded us of all the heart-breaking effects that racism can have on an individual, a family, a community, a nation, and the wider world," said SRtRC deputy CEO Paul Kearns.
"We will not solve this problem alone, we need to build alliances and partnerships, and working with Sainsbury's to educate young people and supporting teachers will help to improve lives and effect positive change."
Read more: Sainsbury's and JLP among founding members of 'Diversity in Retail' group
In July last year, Sainsbury's officially committed to tackling racism and improving diversity within the company by setting new diversity and gender equality targets for 2024 – including improving diversity in senior roles and tripling its investment in the development of ethnically diverse colleagues.
At the time, Sainsbury's said only 8% of its senior leaders were from ethnic minority backgrounds.
Since then, the retailer has also joined the Black British Network and became one of the founding members of the new diversity-focused group, Diversity in Retail (DiR).
The organisation aims to increase diversity and inclusion across all levels in the industry via co-operation between member retailers.
"Making progress against the commitments we have made to our black colleagues and customers is something we are focused on all year round, but I always look forward to us coming together in October to show support and to celebrate the black community," Roberts added.