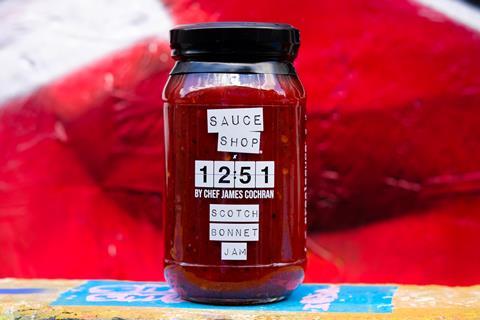 Sauce Shop has teamed up with top chef James Cochran for a new Scotch Bonnet Jam.
The brand partnered with Cochran, who has starred on Great British Menu and runs London restaurant 12:51, to create the sauce – also named 12:51.
It is made with charred scotch bonnets, red chillies and tomato, and is billed as being suitable for dipping, as a glaze or marinade, or to be used in a sandwhich or on a pizza as well as alongside cheese, meats and fried chicken.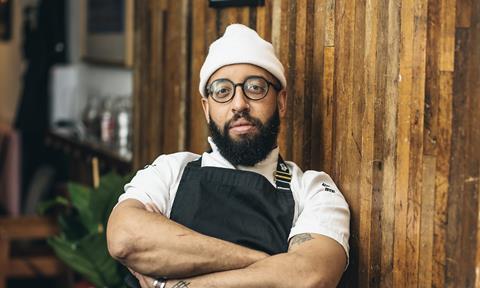 The NPD was "a true passion project", said Cochran. Sharing it with consumers had been "a dream of mine for such a long time", he added.
The sauce had "played a major part in my food journey, ever since I was a little kid learning about Caribbean cuisine with my mum. I've had it on every menu I've ever done."
It has rolled into Sauce Shop's webshop (rsp: £4.99/260g).
Working with Cochran and the 12:51 team had been "so much fun", said Sauce Shop founder Pam Digva.
"We've always been massive fans of James' food, so it feels pretty special to be making his signature Scotch Bonnet Jam in our factory."
Last year saw the Nottingham-based business expand its range into cooking sauces with a trio of stir-in sauces.