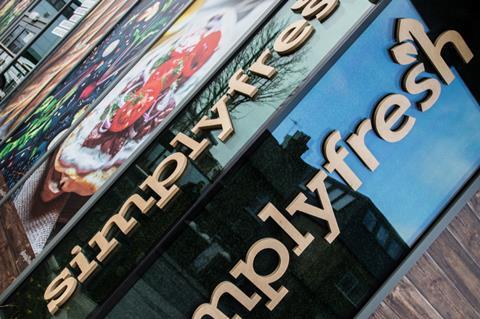 SimplyFresh has temporarily stopped the search for a new partner to replace the supplied-by-Sainsbury's model, The Grocer understands.
It comes as the business' COO Michael O'Loughlin announced on social media this week he is to step down from the role later this year.
He will officially leave the position on 1 December after taking on the role in August 2020.
O'Loughlin was responsible for recruiting retailers to the supplied-by-Sainsbury's model, including Londis retailer Steve Bassett and Nisa retailer Harj Dhasee.
Its wholesale partnership however ended after Sainsbury's announced it was closing that arm of the business in the summer.
"As I near the end of my time with SimplyFresh, I would like to thank all my colleagues and all the retailers for their support," said O'Loughlin. "I've really enjoyed my foray into wholesale and leave with lots of new knowledge and new friends but as Sainsbury's leaves, so must I."
The retailers currently operating under the model will continue to be supplied by Sainsbury's until August 2022.
Meanwhile, its new concept store that launched under the SimplyFresh Market fascia has ceased trading, just three months after its opening.
This was a result of the "downturn in footfall" in the Kingfisher Shopping Centre in Redditch it was located in, near Birmingham, the retailer said.
The principle behind the Market concept was to become a destination food store that brought together grocery, foodservice and coffee.
A SimplyFresh spokesman added: "It is regrettable that the SimplyFresh store in Redditch has had to cease trading so soon. It is a concept that explores collaboration and continues to exist within SimplyFresh."
The business however said there are no immediate plans to launch more stores with the dedicated Market fascia.
The remainder of the 90-plus SimplyFresh estate continues to be supplied by Costcutter, which owns a 20% share of SimplyFresh. Earlier this year Bestway Wholesale completed a deal to aquire Costcutter, and along with its 20% stake.