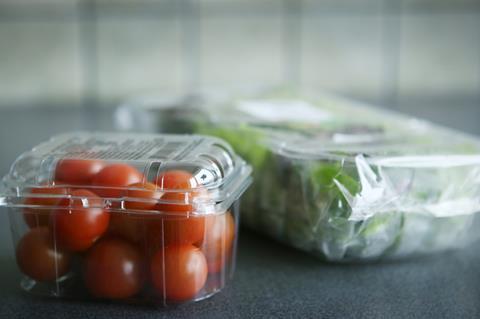 Customers think supermarkets should do more to reduce plastic use, a study has showed.
Research showed that nearly 70% of UK shoppers believe retailers aren't doing enough to reduce plastic usage, with many wanting to see more progress in the industry.
The survey, which was conducted by tech company Toluna and encompassed 1,000 respondents across the country, highlighted that plastic packaging has become a key worry among British consumers.
In addition, four in 10 participants said they were "very concerned" about how much plastic is used in common food and drink items.
"It's clear that businesses and consumers alike are aware of plastic packaging use and there's a common goal to drive down overall use as we continue to fight against climate change," said Toluna head researcher Lucia Juliano.
"However, there's a feeling that brands, retailers, manufacturers and supermarkets need to do more to reduce plastic packaging, with people feeling that supermarkets in particular haven't made great progress in reducing plastic use in the last five years."
Nearly half of shoppers (46%) pointed to the lack of alternatives to plastic packaging as one of the biggest obstacles in reducing overall plastic consumption.
At the same time, a third of respondents thought plastic alternatives were too costly. Juliano added it was "vital" for the industry to offer a greater variety of plastic-free packaging options.
Read more:
The study also showed that only 10% of shoppers made an effort to avoid all plastic packaging when going to the store.
But many believed that avoiding single-use plastic is now easier than it was just five years ago, and 68% said they would switch to plastic-free options in their weekly shop if they were available.
The research came as many supermarkets announced moves to reduce plastic use and improve recyclability for single-use plastic packaging.
Tesco recently fast-tracked the rollout of its in-store soft plastic recycling scheme to help shoppers recycle items such as the clear film used to wrap meat and fish, fruit & vegetable packaging and crisp packets – which are not traditionally recycled by local authorities.
It follows a similar move by the Co-op and Sainsbury's, which also recently introduced their flexible plastic recycling schemes to stores nationwide.