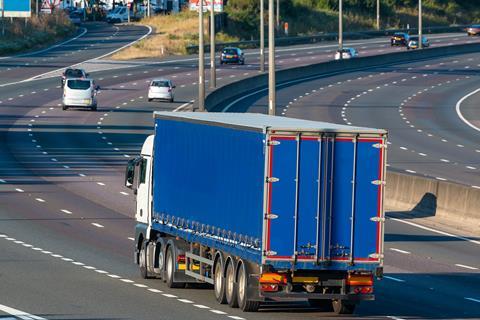 Minister for roads Charlotte Vere has written to more than a million of the country's HGV licensees, in a bid to entice those that no longer drive back into the profession.
The letters are the government's latest move to "save Christmas" and backfill almost 100,000 vacancies within the profession, which has led to widespread shortages of food and fuel across the country.
In the letter, seen by The Grocer, Vere thanks all of those people currently driving for their "vital service " during the pandemic and the "incredibly important role you play in keeping goods moving around the country".
It continued: "If you are no longer working in this sector, we would like to take this opportunity to ask you to consider returning. Your valuable skills and experience have never been more needed than they are now. Businesses of all sizes, in many different sectors, including specialist operators, are looking for drivers. There has never been a better time to find the type of HGV driving job you want."
Vere goes on to say training packages are available for those that have let their professional top-up qualification 'CPC' lapse.
The call to arms concludes by directing any willing drivers to seek further details from the trade bodies that represent the sector, Logistics UK or the Road Haulage Association.
Read more:
"I was half expecting that the government would go down this route and I'm a little surprised that they didn't go with this option first, be it out of convenience or to appease their xenophobic voters," said Thomas Smith, who left the job in 2013 after eight years on the road.
Smith told The Grocer he stopped driving after realising "the decent pay touted was only achievable by selling your soul and ditching any sort of social life in favour of a very long working day".
The former driver, who now works in site-based logistics, said he wouldn't be convinced back to driving by the letter, and blamed Brexit for the driver crisis.
"Having proudly worked alongside colleagues from around the EU, I've seen first hand how much this country relied on their skills and labour," Smith said. "I won't help bail out this government after their act of self-sabotage. They broke it, they can fix it."
The move follows the government's u-turn to allow businesses to recruit up to a total of 5,000 EU HGV drivers up until Christmas Eve.