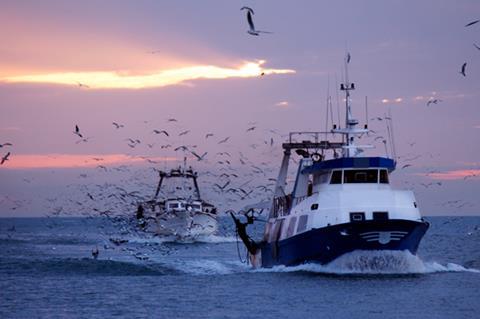 The government has unveiled the first instalment of its £100m UK Seafood Fund, which forms part of its 'levelling up' agenda.
Destined for fishing businesses across the UK, £24m would be used to develop technology, trial new gear and support "world-class" research to improve the productivity and long-term sustainability of the fishing industry, Defra said.
Around £10m of the funding would be allocated to a new Fisheries Industry Science Partnerships scheme, which aims to bring together seafood producers and universities or research institutes.
After initial engagement between industry and academia, the scheme will invite bids from 18 October for project funding of up to £300k to gather new data to bolster fisheries science and catching practices, as well as increase knowledge of the benefits and impacts of fish farming.
It is not yet clear how the remaining £14m will be distributed.
"Over the last nine months, we have taken some important steps in the right direction for our fishing industry," said environment secretary George Eustice. "We've taken our independent seat at the Regional Fisheries Management Organisations, we have agreed a quota exchange mechanism and we have seen an uplift in quota for UK vessels.
"This major investment will benefit coastal communities up and down the UK. The first investment from our £100m Seafood Fund will boost science and innovation in the fishing industry and, coupled with our Fisheries Act, help us ensure that we have the most sustainable fleet in the world."
The announcement was greeted with scepticism in some quarters.
A senior fishing industry source told The Grocer that while the funding contained "a large amount of money", past experience had shown that "a lot of it is siphoned off along the way and is not of direct use to fishing operators".
The source also expressed alarm at the government's claim that UK vessels had secured "significant increases in quota fish stocks" as "with the exception of parts of the pelagic industry, the additional quota has been at the margins".
Greenpeace described the investment as a "sticking plaster over a gaping wound" and claimed the government was not cracking down on "destructive industrial boats", which were "plundering our waters".
"Extra funding to support struggling fishing communities is certainly necessary, and should be directed towards fishers who support local jobs and fish in a low-impact way," said Greenpeace UK head of politics Rebecca Newsom.
Her comments came after Greenpeace joined forces with fishing businesses and associations last week. They called for permanent bans for supertrawlers, bottom trawlers and fly-shooters in marine protected areas more than 12 nautical miles from England's coast in the Channel, as well as a ban on pelagic trawlers over 55m and fly-shooters in the entire Channel area and southern North Sea.
"If ministers really want to 'level up' coastal communities, they should listen to England's local fishermen who came together with Greenpeace to demand urgent action in the Channel and southern North Sea," added Newsom. "Without these urgent steps, our oceans will be damaged beyond repair and our fishing communities won't survive."
The other pillars of the government's £100m UK Seafood Fund include infrastructure – with specifics to be announced this autumn – and skills and training.