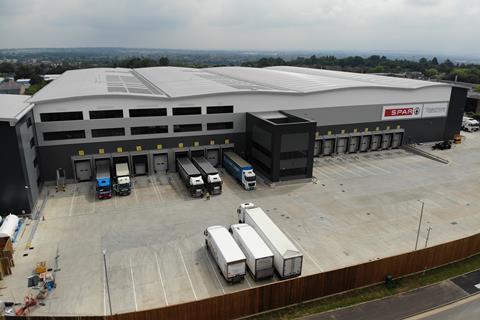 AF Blakemore is continuing to operate from the Hastings depot it had planned to shut last month as it battles the current industry-wide supply issues.
The planned closure was part of the Spar wholesaler's plans to move operations to its new £15m state-of-the-art distribution centre in Bedford, which opened in June. It said in May that Hastings was "no longer sustainable for the group's future logistic function".
However despite fast-tracking the supply of 350 stores to Bedford, Blakemore said it was retaining outbound deliveries from Hastings during the current peak trading period.
Like many of its rivals, Blakemore is having to take a number of measures to mitigate the impact of the driver shortage and the recent 'pingdemic'. These include placing caps on the amount of ambient stock retailers can order, rationalising its chilled range and prioritising independent retailers over its company-owned stores. Earlier this month it also paused deliveries of chilled products for one day.
Meanwhile it has also been working to increase the number of drivers it employs. Blakemore MD commercial Jerry Marwood told The Grocer it had recruited 84 new drivers in the past four months.
They have been spread across its Willenhall, Talbot Green and Bedford depots, as well as at its James Bridge and Wakefield foodservice sites.
Blakemore has recently increased driver pay by 7.6% following an earlier 2% annual increment in May.
It has also introduced incentives such as a £750 golden hello and programmes to train existing warehouse staff to become drivers.
"We are now able to maintain a net balance of drivers that begins to mitigate the national driver shortage and Covid-related absences in servicing our customers," said Marwood.
The business's recruitment and training pipeline would restore 90% of its required team members and was now focused on "sourcing and securing" the remaining 10%, he added.