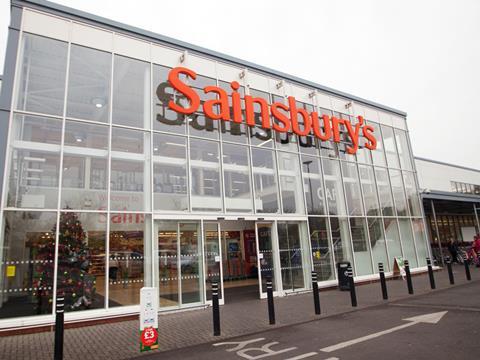 Takeover fever engulfed Sainsbury's this week, as corporate raiders looking to the UK for cheap assets eyed up yet another supermarket.
As the bidding war for Morrisons drags on, with a debt-fuelled £7bn bid putting Terry Leahy and the CD&R gang firmly in pole position, speculation surrounding Sainsbury's sent investors into a buying frenzy. Shares soared more than 15% to highs not seen since February 2014 thanks to rumours in The Sunday Times that Apollo Global Management was eyeing the business.
Neither Sainsbury's nor Apollo issued a statement in response to the speculation.
Although the market reacted wildly, City sources said Apollo was not looking at Sainsbury's, hadn't appointed advisors and had not held talks with the supermarket. Its possible involvement with the Fortress consortium would also rule it out of a tilt at Sainsbury's if it ended up trumping CD&R in the race for Morrisons.
Shore Capital analyst Clive Black pointed out there was little substance to the story, with Apollo's interest quoted as merely "exploratory".
While Black called the story "sensationalist" and "shallow",he didn't rule out the possibility of a Sainsbury's takeover in time considering the change in market dynamics.
"If Apollo does not participate in Morrisons' future, then we cannot discount that the private equity group nor other mega-finance houses will consider looking at Sainsbury's," he said. "Expect real and made-up noise to continue."
He added it wasn't "fanciful to speculate there will be no listed UK supermarkets in due course", with even Tesco not too big to be taken out.
A massive, sustained sales boost throughout the pandemic, improved profitability of the expensive online model, vast quantities of free cashflow reliably churned out and the potential to unlock a fortune nestled within large freehold property portfolios have seen supermarket placed firmly in the sights of global investment managers.
Analysts at Third Bridge also suggested a PE takeover was not completely fanciful: "After 18 months of disruption, every big grocer has capacity expansion plans [and] some colossal choices need to be made about how shopping is going to evolve over the next decade… Refreshed ownership could provide the momentum to accelerate the Sainsbury's and Argos integration, which provides lots of options from a property and teams perspective."
Sainsbury's shares ended Monday at 340p – their highest level for seven years – before settling back to 320.5p on Thursday.
Elsewhere, Marks & Spencer shares jumped by 14.1% last Friday as it raised its full-year profit guidance after seeing stronger than expected trading in the first months of its financial year.
M&S said that, based on trading in the 19 weeks to 14 August 2021, it had seen an "encouraging" performance since Covid restrictions eased, "providing confirmation that the transformation programme is on track". Continued strong food sales and a recovery in GM saw M&S forecast its profit before tax would be at the upper end of its previous £300m-£350m range.
Analysts at Jefferies suggested an even stronger recovery could be on the cards, commenting: "The improved guidance for the year still looks conservative to us, and food mkt share gains ahead of a full recovery in workplace mobility especially supportive of a more fundamental debate on the stock."
M&S shares were trading at their highest post-Covid level by Thursday, up 15.7% for the most recent five days to 179.4p.