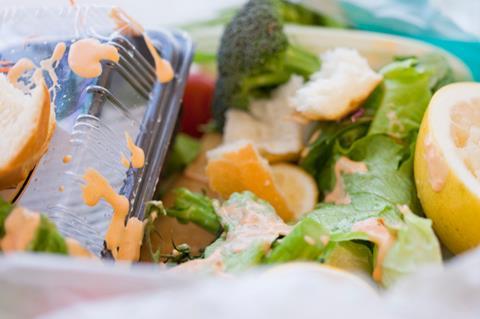 Household food waste in the UK has risen as Covid restrictions have eased, according to a Wrap survey.
The latest UK Food Trends Survey, spearheaded by Wrap's Love Food Hate Waste campaign, showed that food waste in British homes has bounced back to pre-lockdown levels as people spend more time outside.
Waste levels fell last year after people adopted more positive food management tactics during the lockdowns. But food waste in July 2021 was on par with pre-pandemic levels at 19.7%, the Love Food Hate Waste study showed.
"One of the few positives of this extraordinary time has been people taking up new habits that prevent food from going to waste," said Wrap head of citizen behaviour change Sarah Clayton.
"But the return of busy lifestyles means we are falling back into our old ways, and that risks these key skills not being used."
From November 2019 to April 2020, there was a self-reported sharp drop of 43% in food waste across four key products – bread, chicken, milk and potatoes.
At the end of 2020, levels of waste were 26% lower than in the previous year. But the recent findings showed that there was a spike in self-reported food waste that coincided with the lifting of restrictions in June and July this year.
In addition, three in 10 people fell into the category of "high food waste", a number that was up from 20% in April last year.
Love Food Hate Waste said household food waste was rising due to a combination of factors, including people not having as much time for tasks such as meal prepping and planning, and batch-cooking.
The rise in takeaway orders is also linked to household food waste as consumers tend to replace the meals they have at home with easier takeout or eat out options.
The food charity's campaign warned that food waste contributes to global warming and should be a priority following the UN's intergovernmental Panel on Climate Change's report earlier this month.
"Preventing food waste is one way we can all reduce the impacts our diets have on the environment, and fight climate change as individuals," Clayton added.