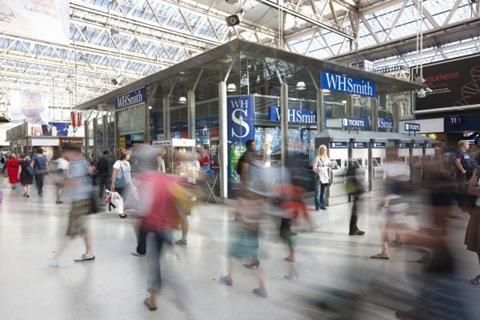 The share price recovery of WH Smith was rocked this week by a surprise profit warning as the retailer dashed hopes of its crucial travel outlets bouncing back quickly.
A mixed trading update on Wednesday said trading in the eight weeks to 28 August had been better than expected, with group revenues back at 71% of pre-pandemic levels as high street sales recovered to 84% and travel to 64%.
The pre-close trading update for the year ending 31 August pointed to increased momentum as lockdown ended, with group sales in the first half of the year hitting 60% of where they were in 2019, and 65% in the second half.
However, passenger numbers at UK travel destinations remained significantly down on 2019, with revenues at airport stores at 16% of pre-pandemic levels in the first half and 17% in the second half. Stores in train stations fared better, with sales improving from 23% of previous levels in the first half and 42% in the second, meaning overall travel sales improved from 30% in the first half to 38% in the second half.
High street sales for the year were at 85% of pre-pandemic levels, boosted by its Funky Pigeon online cards business.
The company said it remained confident revenues would return to pre-Covid levels in the next "two to three years". However, its new financial year to August 2022 is likely to deliver profitability at the "lower end of market expectations" due to the uncertain recovery in travel and accounting finance charges relating to its recent bond issue.
Broker AJ Bell said the bond charges should already be factored into forecasts, suggesting "some analysts may not be on the ball". It added: "The growing number of people who have been vaccinated is positive for people's willingness to travel and therefore WH Smith's earnings opportunities. In the bigger scheme of things, today's profit setback is not a sign of a business in trouble".
Analysts at Peel Hunt conceded the lower earnings expectations were a "disappointment", but added: "WH Smith will emerge from the pandemic a bigger and relatively stronger company; market share gains are occurring already and new space is coming onstream."
WH Smith shares fell back 3.8% to 1,570p on Wednesday, having fallen as low as 1,515 in early trading. The shares are up by almost 6% so far in 2021, but remain around 34% down from pre-Covid levels.