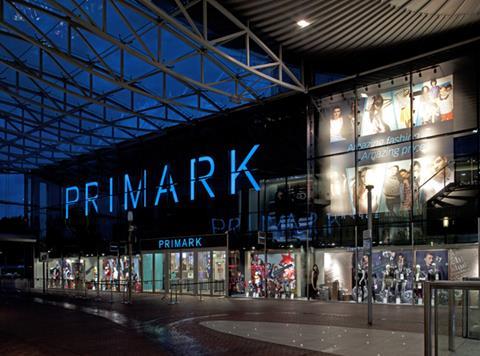 Top story
Associated British Foods has raised its full year profit guidance after the fourth quarter margin performance of Primark and its sugar business beat expectations.
Issuing a trading update for the year to 18 September, ABF said Primark's operating profit margin in the period was "strong" despite lower than expected sales, while Sugar will deliver a much-improved profit year-on-year, led by a very strong performance in Illovo.
For the full year, it said AB Sugar will deliver an even greater improvement in adjusted operating profit than previously expected, while Primark's adjusted operating profit, stated before repayment of job retention scheme monies, to be ahead of last year.
Therefore, the group's adjusted operating profit, stated before repayment of job retention monies, is now expected to be above last year (excluding the benefit of the 53rd week this year), albeit the strengthening of will result in a loss on translation this year of some £35m.
Grocery revenues are expected to be ahead of last year with adjusted operating profit lower than in the last financial year primarily driven by weaker corn oil margins at ACH. Profit also includes a one-off charge of £5m for further restructuring in Allied Bakeries.
Twinings and Ovaltine continued to make strong progress with both brands delivering growth. Ovaltine sales growth was primarily in Thailand, China and Switzerland, and was supported by the continuing success of new product launches in a number of countries.
AB World Foods, Silver Spoon and Westmill sales were significantly ahead of pre-COVID levels and maintained the sales uplifts achieved last year. It increased marketing support to drive the Mazzetti brand in Acetum, delivering good growth in the US, the UK, the Netherlands and Germany. At Allied Bakeries, sales reduced following its decision to exit the supply of bread to the Co-op.
AB Sugar had a strong fourth quarter and revenue for the full year is expected to be 7% ahead of last year. This growth was driven by particularly strong domestic and regional volumes for Illovo as well as by higher prices in Europe and Africa. Adjusted operating profit will be ahead of expectation and substantially ahead of last year.
It also expects demand in the European market to be in excess of production again this coming year.
Ingredients revenues will be up on last year and adjusted operating profit is now expected to be ahead driven by strong trading in AB Mauri.
Primark sales in the second half of this financial year are expected to be some £3.4bn, with like-for-like sales in the third quarter were 3% ahead of the comparable period two years ago reflecting the very strong trading in the UK and those European regions where stores had reopened.
However, sales in the fourth quarter were affected by the impact on footfall as a result of the changes in public health measures in our major markets to control the spread of COVID-19 and its Delta variant in particular. Trading in the fourth quarter varied considerably across the estate with a big impact in our major markets of the UK and Spain. However, we have seen a significant improvement in trading as the period progressed, from a weekly decline in like-for-like sales of 24% at the start of the period to a decline of 10% in recent weeks.
Primark's operating profit margin in the second half, stated before the charge for repayment of job retention scheme monies, benefited from a significant reduction in store labour costs and lower store operating costs and is expected to be over 10%.
ABF shares have fallen back 3.1% to 1,909p so far this morning.
Morning update
English wine producer Chapel Down has confirmed that Andrew Carter has been appointed as CEO with immediate effect.
The company further confirms that Frazer Thompson has stepped down as CEO and Executive director but will remain employed by the Company until 7 November 2021 to ensure a smooth and effective transition of responsibility.
The move was fist announced on 2 August.
Carter most recently worked at Chase Distillery, across UK & Europe, Asia, Australia and GTR and has also previously worked in senior positions at Treasury Wine Estates, Bacardi and Bulmers.
On the markets this morning, the FTSE 100 is up 0.4% to 7,058.4pts so far today.
Early risers include Nichols, up 4.2% to 1,458.8p, McColl's, up 3.6% to 20.2p, and SSP Group, up 2% to 265.6p.
Aside from ABG, early fallers include Naked Wines, down 1.6% to 844p, M&S, down 1.2% to 184.9p and Deliveroo, down 1.2% to 339.8p.
This week in the City
The week is headlined by Ocado, which will issue a trading statement on its Q3 sales and revenues tomorrow.
Tomorrow also brings the month Kantar grocery market share figures.
Elsewhere, FeverTree will release its interim earnings on Wednesday having previously warned about the impact of rising transport costs.
Hilton food Group issues its interim results on Thursday, alongside beer and cider producer and distributer C&C Group and newly listed online retail giant THG.
The monthly ONS retail sales figures for August are released on Friday.