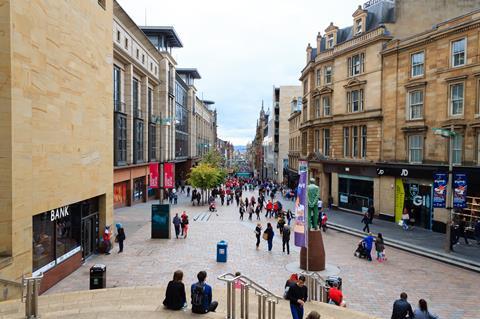 Top story
Consumer confidence was dented in September on the back of growing anxiety about a potential cost of living crisis as gas prices shot up and food inflation looked set to kick in.
The monthly Consumer Confidence Index by GfK revealed a five-point fall to -13 this month compared with August and back towards levels not seen since April.
Although the measure was still much higher than the -25 recorded in September 2020, it was significantly lower than in August and July as the end of lockdown restrictions left consumers feeling more optimistic.
"On the back of concerns about rising prices for fuel and food, the growth in headline inflation, tax hikes, empty shelves and the end of the furlough scheme, September sees consumers slamming on the brakes as those already in economic hardship anticipate a potential cost of living crisis," said Joe Staton, client strategy director at GfK.
All measures recorded by GfK declined this month, showing consumers are clearly worried about their personal financial situation and the wider economic prospects for the year ahead, Staton added.
The index measuring changes in personal finances over the past 12 months dropped four points to -4 – three points better than September 2020 – while the forecast for the next 12 months decreased six points to +5.
The measure for the general economic situation of the country during the past 12 months is down one point at –43, which is 18 points higher than a year ago, while expectations for the coming 12 months fell by ten points to –16 – still 22 points higher than September 2020.
Staton said the fall in the major purchase index was "depressing news for hard-pressed retailers looking to build sales as they go into the key holiday period".
"When consumer confidence drops, shoppers tend to spend less, and this dampens the overall economic prospects for the UK," he added. "This really is an unwelcome picture going into 2022 and beyond."
Morning update
Mexican fast-food chain Tortilla has this morning unveiled plans for a flotation on London's junior AIM market.
The company gave no figures in its intention to float statement, but it said admission to the stock market was expected to take place on or around 8 October 2021.
The group, which has 50 sites in the UK, has rapidly grown in recent years, with EBITDA up 250% from the 2019 financial year to the 2021 period as the business pivoted to focus more on the takeaway delivery market throughout Covid.
Company directors said in the statement to the London Stock Exchange that they believed the group was "strongly positioned" to capitalise on further growth opportunities in the post-Covid-19 pandemic landscape that has left a dramatically increased number of vacant units on the market as the hospitality industry struggled to recover from lockdown.
The company added it had "an unprecedented opportunity" to accelerate its UK rollout strategy.
Tortilla is targeting 45 new outlets over the next five years, as well as targeting further franchising and licencing opportunities.
New funds raised in the IPO will be used to accelerate the growth strategy, increase brand awareness and position the group for the next stage of its development.
CEO Richard Morris said the announcement marked "an incredibly exciting" milestone in Tortilla's continued growth journey.
"Since its launch in 2007, Tortilla has established a long-term track record of strong financial performance driven by considered expansion of the property portfolio and like-for-like growth.
"The business has shown itself to be extraordinarily well positioned throughout the pandemic, as the Tortilla product proposition is well-suited to the growing delivery market and we have proved the brand's flexibility to operate across a range of locations and formats, including smaller sites and cloud kitchens.
"We believe that this IPO unlocks our ability to consolidate on this momentum and enables us capitalise on significant long-term growth opportunities in the post-Covid-19 pandemic landscape."
The FTSE 100 opened down 0.2% to 7,063.85pts this morning.
Early fallers included McColl's Retail Group, Deliveroo and THG, while Kerry Group and Greencore were among the risers.
Yesterday in the City
The FTSE 100 tailed off yesterday afternoon after another morning off good gains. London's leading index ended the day flat at 7,083.12pts.
PZ Cussons rebounded from Wednesday's sell-off, rising 3.6% to 228p yesterday, while Hilton Food Group increased 4.8% to 3.6% and Greencore rose 2.1% to 140.6p.
Real Good Food fell a further 5.3% to 2.7p, while THG was down 3.1% to 570p, Parsley Box Group tumbled 2% to 98p and SSP Group fell 1.8% to 266.9p.