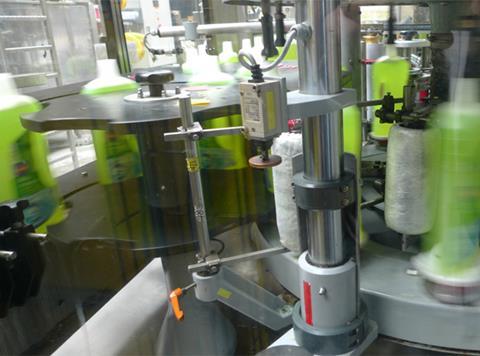 Top story
Household goods manufacturer McBride has slashed its earnings expectations by up to 65% as mounting input and transportation costs hit its bottom line.
McBride said the current raw material environment remains extremely challenging both in terms of exceptional price increases and supply availability.
Meanwhile, the group has also started to experience distribution challenges, particularly in the UK and Germany as a result of the shortage of Heavy Goods Vehicle drivers which has impacted upon both transport availability and cost.
As a result McBride continues to discuss margin recovery actions with its customers, mostly across liquids categories, seeking a variable pricing surcharge to sales contracts, based upon certain key commodity prices.
Although these discussions have resulted in agreement for price increases, the effective start dates for price increases are later than targeted.
Therefore the first half of its 2022 financial year is now expected to see EBITA at approximately break-even, with profits therefore heavily weighted towards the second half of the year.
As a consequence, the McBride expects adjusted profit before tax for financial year 2022 to be 55% – 65% lower than current market consensus for full year 2021, and for net debt at 30 June 2022 to be 5%-10% higher than full year 2021 consensus.
"The short-term challenges facing the business have no effect on the ongoing execution of the Group's Compass strategy nor its mid-term ambitions," it stated. "The group continues to operate within its banking covenants and the group's liquidity and cash flow remain robust."
A further update on its results for the year ended 30 June 2021 will be issued on 7 September.
McBride shares have slumped a further 7.6% this morning to 78.6p having opened as low as 73p.
Morning update
UK-listed Russian grocery retail group Magnit has announced a 7.7% revenue increase in the first half of 2020 to RUB822.2bn (£8.1bn).
Net retail sales reached RUB 801.6 billion increasing 7.7% year-on-year, while like for like sales increased 4.7% driven by 4.7% average ticket growth.
Overall sales were boosted by store openings, with 926 opened on a gross basis, including 549 convenience stores, two supermarkets and 375 chemist outlets.
As part of the Company's ongoing efficiency improvement campaign, 146 stores were closed resulting in a net store addition of 780. As of June 30 the total store base was 22,344;
Gross profit increased by 7.3% y-o-y to RUB192.6bn with a margin of 23.4% as a result of better promo margin, lower shrinkage and favourable format mix partially offset by slightly higher supply chain costs and promotional share;
Cash SG&A expenses as a percentage of sales increased by 16 bps to 17.6% on higher marketing costs and negative impact of stores in the 'ramp-up' phase partially offset by lower rent costs.
EBITDA was RUB57.9bn with a 7.0% margin driven by gross margin dynamics and strict cost control.
On the markets this morning, the FTSE 100 has slumped 1.7% to 7,045.7pts as economic fears in the US spread to Europe.
Fallers include Imperial Brands, down 2.9% to 1,542p, Marks & Spencer, down 2.1% to 141.9p and Compass Group, down 2.1% to 1,469.5p.
Risers this morning include Glanbia, up 2.2% to €14.51, Hotel Chocolat, up 1.2% to 374.5p and Just Eat Takeaway.com, up 0.8% to 6,693p.
Yesterday in the City
The FTSE 100 closed yesterday down 0.2% at 7,169.3pts.
Risers included Just Eat Takeaway.com following its half year results on Tuesday, which rose 5.2% to 6,640p.
Other risers included SSP Group, up 3.6% to 263.3p, PayPoint, up 3% to 685p, Kerry Group, up 2.8% to €125.50, Deliveroo (up 2.8% to 395p, Carr's Group, up 2.5% to 167.5p, Greencore, up 2.4% to 134.2p and Naked Wines, up 2.3% to 864p.
The day's fallers included McBride, ahead of this morning's update, down 2.5%t o 84.8p, Sainsbury's, down 1.7% to 290.7p, Unilever, down 1.5% to 4,101.5p, PZ Cussons, down 1.4% to 252p and Hotel Chocolat, down 1.3% to 370p.