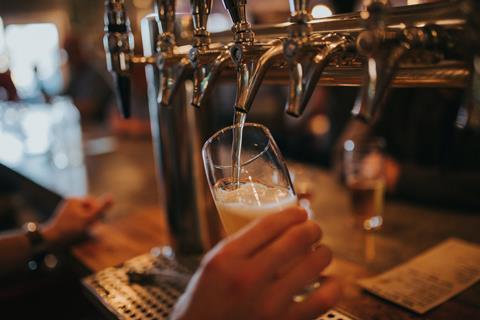 A pay dispute at GXO Logistics Drinks, which had threatened a late summer "beer drought", has been settled after its draymen voted to accept an improved offer.
The 1,000 draymen – who delivered about 40% of the country's beer to pubs and other hospitality outlets across the UK from 26 sites – had initially planned two day-long strikes over a "paltry" pay increase of 1.4%, said Unite.
This was "well below the current RPI inflation rate of 3.9%", said a spokesman for the union.
However, the strike action has been suspended after GXO presented the draymen with an improved offer of a 4% pay increase.
Unite said its members had voted by an 80% majority on a 94% turnout to accept the offer. They have since resumed normal working patterns.
The agreement was a "significant victory" for its members, said Unite national officer Bev Clarkson.
Clarkson added: "We wanted a pay rise that reflected the current cost of living and we have achieved that goal."
"We look forward to a constructive dialogue with the management going forward on the many issues facing the sector," she said.
The news comes as an ongoing national shortage of hauliers is resulting in scarcity of various food and drink products in the supermarkets.
As reported by The Grocer this week, Coca-Cola Europacific Partners (CCEP) confirmed it had been experiencing shortages of some of its Diet Coke products as a result of the driver shortage and tight supply of aluminium cans.
Last month, Lucozade confirmed it had also been experiencing "low stock distribution" of some of its products.
Food and drink shortages have also been seen at some of the country's biggest food chains, including McDonald's and Nando's, over recent weeks.