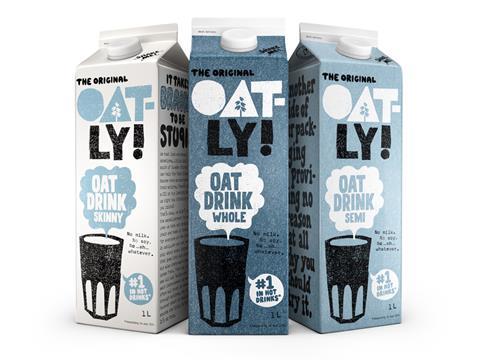 Oatly, the Swedish oat milk maker, has forecast a near two-thirds jump in annual revenues on the back of the alternative dairy boom, as it defended its financial reporting after recent criticism from a US short seller (The Financial Times £).
The world's largest oat milk manufacturer, which was listed in New York three months ago, hailed a "transformational year" as it scrambled to keep up with the acceleration in consumer interest in its products (The Times £).
The bidding war for Morrisons could spark a probe by watchdogs, according to The Mail. Competition concerns hang over a potential new bid from CD&R as the firm already owns Motor Fuel Group, the largest petrol station and convenience retailer in the UK.
Online spending hit a record high of £10bn in July, the highest monthly figure this year, as the pandemic accelerated the shift away from the high street (The Times £).
The Post Office has signed its first agreement in its history with an external courier firm to allow customers to collect parcels from its branches (The Mail).
Lockdown and home working have brought huge challenges to giants such as Pret a Manger and small family-run independents. The Guardian asks: will they ever get all of their customers back?
The Telegraph examines the rapid rise of the robots in the wake of Covid as a turn to online shopping put robotic warehouses in hot demand.
An American cannabis company is looking to float in a listing that could value it at more than $1bn (The Times £).
An in-depth report in The Financial Times (£) looks at how store investments at US retailer Target have helped push market value above $130bn while rivals have struggled.