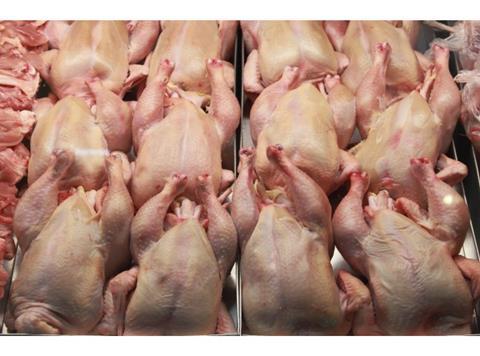 UK poultry producers have started taking emergency measures to conserve carbon dioxide used to stun birds for slaughter as a shortage of the gas poses an increasingly grave threat to the meat supply chain (The Financial Times £). And in a measure of the spreading issue, Britain's soft drinks manufacturers said on Monday that they only had a few days of the key ingredient left.
Food producers have called on the government to subsidise the fertiliser plants that produce the CO2 essential to much of the sector – including for packaging, fizzy drinks and animal slaughter – amid fears over shortages in supermarkets (The Guardian).
Pig farmers fear they may soon have to start killing their animals because of a carbon dioxide shortage at abattoirs caused by soaring gas prices (BBC News).
UK food supplies will be under threat long before Christmas, and could start affecting stocks within days, if carbon dioxide shortages continue, the boss of the Iceland supermarket chain has warned (The Guardian).
Aldi is the latest supermarket to plan stores with no checkouts as the discounter follows in the footsteps of Amazon (The Telegraph).
Aldi said that customers could use its smartphone app to enter the London store, pick up their shopping and walk out. A receipt for their purchases would be emailed once they had left (The Times £).
The UK has added a breed of Welsh lamb and watercress to its new protected food category scheme, set up to protect regional British foods after the UK departed a similar European scheme post-Brexit (The Guardian).
Vectura is set to be delisted after Philip Morris International secured control of more than three quarters of the shares in the respiratory drugs company as part of a contentious £1bn takeover (The Times £).
A rebel shareholder of Stock Spirits Group that has long agitated for change has thrown its weight behind a recommended £767m private equity bid for the Polish vodka maker (The Times £).
Finsbury Food Group, the Aim-listed baker of celebration cakes for supermarkets, has become the latest company to warn about rising prices and supply chain disruption from driver and staff shortages (The Times £).
Finsbury Food Group said that it 'continues to face headwinds' as it recovers from the coronavirus pandemic, although the company insisted that it would adapt 'no matter the circumstances' (The Mail).
US delivery app market leader DoorDash announced on Monday it would launch alcohol delivery in 20 US states, as the speedy shipment of beer, wine and spirits to consumers' doors becomes the latest on-demand battleground (The Financial Times £).