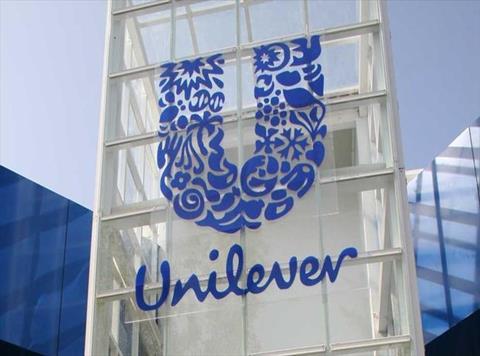 Unilever has warned that inflation could worsen next year as raw material and energy costs push up the prices of its food, toiletries and cleaning products (The Guardian). Unilever pushed up prices for its products by more than 4% in the third quarter as the global consumer goods group battled input cost inflation that it warned would worsen next year (The Financial Times £). Consumer goods multinational Unilever has warned shareholders that it is under pressure to hike prices to offset surging costs, and expects inflation to be even higher next year (The Daily Mail). The maker of a host of well known consumer brands has revealed a big lift in prices and warned of worse to come as it battles "unprecedented cost inflation" around the world (Sky News). The company behind brands such as PG Tips, Cornetto and Dove has said it will raise prices to cope with "elevated levels" of cost inflation which it expects to continue next year (The BBC).
The boss of one of the world's largest consumer goods companies has warned shoppers that they are facing a "once-in-two-decade" environment of rising prices across almost every household product category (The Times £). Unilever's boss said it was 'far from business as usual' as he warned over rising prices, supply issues and ongoing coronavirus lockdowns (The Daily Mail).
Alistair Osborne in The Times writes: "The risk is that Unilever gets too expensive and loses market share, particularly when rivals such as Nestlé are holding their price hikes to 2.1%. Given the cost constraints, even Jope may struggle to get some inflation where it's needed — in the share price." (The Times £)
The boss of Just Eat Takeaway.com said yesterday that he expected its recently acquired Grubhub business to play a part in the consolidation of the American food delivery market, but he rejected the idea of selling it. (The Times £)
Stocks of unleaded and diesel at UK petrol stations are at their highest level since May – recovering from the recent panic buying frenzy, according to government data (Sky News). Petrol station stock levels have recovered after a recent surge in demand for fuel, new figures suggest (The BBC).
More than 100 MPs urge Rishi Sunak to cut duty for draught beer. In a letter to Rishi Sunak, a group of Tory backbenchers call on the chancellor to maintain a freeze on alcohol duties when he delivers his budget on Wednesday. And they have also want the chancellor to introduce a cut in duty for draught beer. (Sky News)
British shoppers should be hit with higher prices on meat to help the environment, according to suggestions for a tax on "high-carbon foods" drawn up for the Government. (The Telegraph)
The UK's largest seafood processor is threatening to stop sourcing fish from the north-east Atlantic unless coastal states, including the UK and countries in the EU, reach a suitable agreement on managing populations this month. (The Guardian)
Johnson & Johnson — which increased its profits forecast earlier this week, boosted by strong sales of its Covid vaccination — said it was spinning off a subsidiary to deal with multimillion dollar claims from 35,000 plaintiffs, who allege its baby talc caused cancer, which it denies. The $2bn spin-off has filed for bankruptcy protection, meaning plaintiffs may have to accept a reduced, or delayed, settlement. (The Financial Times £)
The FT goes "inside the John Lewis nightmare". Millennials aren't feeling it. Middle England is shopping around. Can the retailer shake itself up? The reason that John Lewis now wants to offer homes, financial products and wraparound services is that its love affair with the nation is in jeopardy. (The Financial Times £)