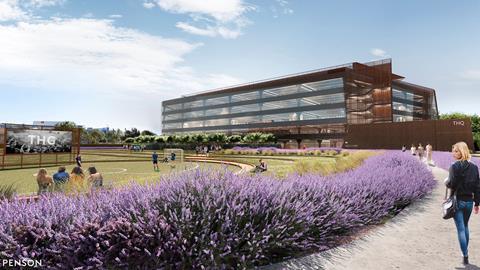 Another £1bn was wiped off THG's market value yesterday as investors dismissed the ecommerce company's attempts to improve its governance and transparency and seized on signs of slowing growth and margin pressure (The Times £). A corporate shake-up to restore investor confidence at embattled THG had the opposite effect when shares in the ecommerce group lost more than 20% of their value, hitting a new low (The Financial Times £). The online retailer THG is to strengthen its board with the appointment of an independent chair after concerns about governance and the future of the business led to a slump in its valuation (The Guardian). Shares in The Hut Group crashed to an all-time low as attempts to restore confidence in the online retailer fell flat (The Daily Mail). Attempts by Matthew Moulding's THG to appease concerns over trading and corporate governance have sparked another dive in the share price (The BBC).
Reckitt Benckiser said its full-year sales would be higher than expected after increased social mixing caused a rise in colds and flu, boosting demand for its over-the-counter remedies (The Financial Times £). The return of socialising as coronavirus restrictions have eased has led to more people catching colds and having sex, leading to much stronger than anticipated sales of Nurofen and Durex for Reckitt Benckiser (The Times £). The easing of coronavirus restrictions has boosted demand for cold and flu treatments as well as condoms, says Nurofen and Durex owner Reckitt Benckiser (The Daily Mail).
Morrisons yesterday completed its last day on the stock market where it spent 54 years before its £7bn takeover by US private equity. (The Daily Mail)
Costs for pubs and brewers are spiralling, those in the industry say, with price rises possible for consumers as a result (Sky News). The price of a pint of beer will have to rise by as much as 30p to help pay for higher wages and energy costs, one pub company has warned (The BBC).
Rishi Sunak will introduce a business rates exemption for green property improvements including solar panels and heat pumps in an effort to encourage investment in making buildings energy efficient, The Times understands. (The Times £)
Families are more worried about surging prices than at any point since 2008, piling pressure on the Bank of England to raise interest rates. (The Telegraph)
Britons already eat potatoes boiled, baked, roasted and mashed but now the humble spud is being milked for all its worth, with potato milk set to be the next big thing (The Guardian). Milk from the humble spud is set to be one of 2022's biggest food trends, according to supermarket Waitrose's annual Food and Drink report (The BBC).
McDonald's workers walked out at restaurants in 12 US cities in protest at the fast food giant's handling of sexual harassment claims. (The BBC)