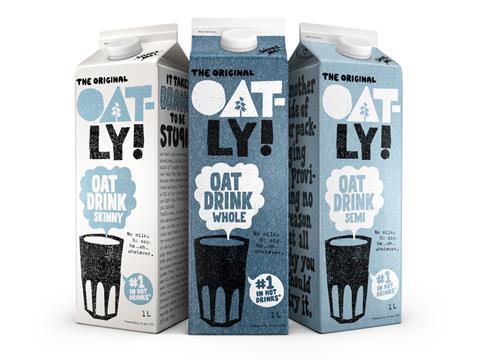 Oatly Group intends to open a new research and innovation centre at Sweden's Lund University to further explore the potential of oats.
Construction work has already begun on the new facility, which will be based in the university's Science Village, and is expected to complete in 2023.
The activity forms part of what the company claims is its "mission to drive a societal shift towards a plant-based food system for the benefit of people and the planet".
The group said it expected to add approximately 30 new scientists to its Lund-based team over the next year, with the potential to add nearly 100 researchers across its research hubs in Europe, the Americas and Asia.
Scientists will study oats from various perspectives, including biochemistry, biophysics, microstructure, nutritional traits and refinement, the company said.
"We're excited to build on our strong foundation in science, research and innovation as we expand our team at Lund University," Oatly's executive VP food innovation, Sofia Ehlde, said.
"For more than 25 years, we have developed great-tasting, oat-based products that have been designed for human nutrition and as a solution for a more sustainable food system. We believe this new research and innovation centre will both improve our existing products and lead to new, innovative oat-based foods."
The announcement comes after Oatly failed in its bid to sue rival oat drinks supplier Glebe Farm during the summer over claims the Cambridgeshire-based business' PureOaty brand had infringed its Oatly and Oat-ly! trademarks.
Deputy High Court judge Nicholas Caddick QC dismissed the Swedish plant-based giant's case in August at the Intellectual Property Enterprise Court, after finding there was no likelihood of confusion between the PureOaty sign and carton and any of Oatly's trademarks.
Oatly is also in the process of building its first UK manufacturing plant, near Peterborough. It launched a $10bn New York IPO in May, and saw sales in UK supermarkets grow by 105.7% to £70.4m last year [The Grocer Top Products Survey 2020/Nielsen].