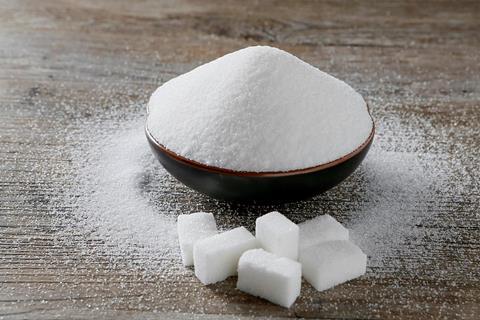 Leading fmcg brands are using "misleading" health claims to market HFSS products to teenagers, a new report alleges.
The report, titled 'Don't hide what's inside', was published today (22 October) by youth-led activist group Bite Back 2030.
It criticises what it called "the health halo effect" – when fmcg brands use health and nutrition claims to create a positive impression of a food or drink product.
For the report, Bite Back 2030 partnered with researchers from Livity and Action on Sugar to assess the eating habits of 1,000 13 to 18-year-olds and examined the impact packaging claims have on their perception of health.
Researchers also analysed the nutritional content of over 500 so-called "health halo" food & drink products that spanned across a legion of big brands including Innocent, Kellogg's, Grenade and Müller.
The report said it wanted to expose "marketing tactics being employed by the food and drink industry to encourage teens to eat unhealthy products in ever-increasing quantities".
It zeroed in on Müller's Corner Vanilla Chocolate Balls yoghurt, for example, which was marketed as providing a source of calcium and protein with "no artificial preservatives, sweeteners or colours" – but contains 20g of sugar per pot.
Innocent, meanwhile, came under fire for claiming its Strawberries & Bananas smoothie was "packed with natural goodness" with "never added sugar" while providing 83% of the maximum daily allowance of free sugars per 250ml bottle.
Kellogg's came under fire for the sugar content of its Crunchy Nut Bites, which claim to be a source of fibre, while Grenade was called out for the saturated fat and salt content of its Salted Peanut Carb Killa Protein Bar.
Bite Back 2030 is calling on the government to legislate against the use of health and nutrition claims on HFSS products and to introduce consistent portion sizing and reformulation across categories.
Graham MacGregor, chairman of Action on Sugar and Salt and professor of cardiovascular medicine at Queen Mary University of London, said it was "morally indefensible for manufacturers to mislead shoppers into buying and eating food that looks healthy on the outside of the packet, when it isn't healthy on the inside".
A spokeswoman for Innocent, whose smoothies and fruity seltzer were criticised in the report for "health haloing" despite their high sugar content, said Innocent was "disappointed" by the report's portrayal of its labelling and products.
"The one thing all nutritionists agree on is that fruit and veg is good for us and most of us aren't eating enough… Innocent was founded on the belief that we all need to eat more of it, and our smoothies and juices are a great way to help change that."
"Our products all carry legally approved health claims and only contain the same natural sugar as you'll find in fresh fruit and veg… As with anything, they are meant to be enjoyed sensibly and in moderation."
A spokeswoman for Kellogg's said: "We are always really open about what's in our food by including things like labelling so people can make their own mind up about whether they want to buy our products or not.
"All the claims we use on pack follow the rules set down in law. So, to claim we mislead people or somehow hide things is in itself misleading."
A spokesman for Müller Yogurt & Desserts said: "We believe a balanced diet and lifestyle is important, but it should also be permissible to enjoy moments of pleasure."
Müller had already removed 14% of the added sugar from the yoghurt in question and would "continue to explore further opportunities to reformulate as part of our ongoing sugar reduction programme", the spokesman added.
The Grocer has approached Grenade for comment.