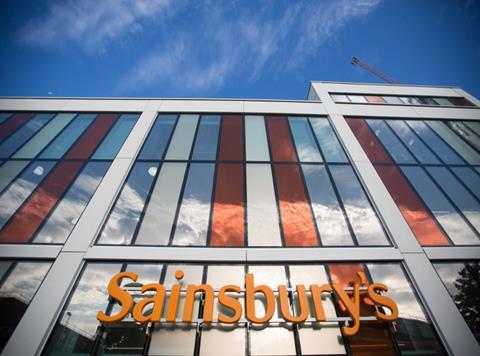 Sainsbury's will close one of its major stores in Northern Ireland early next year, prompting concerns the supermarket may be reconsidering its future in the region.
Sainsbury's said the decision to close its Craigavon store and petrol station was "not taken lightly and is based on a range of factors".
Over 100 workers are potentially affected, according to Unite, which questioned whether Brexit was a factor in the decision.
"There are fears this closure could be a weathervane for more to come," said Unite regional officer Taryn Trainor. "The rationale offered by Sainsbury's for this closure include changing demographics, which makes little sense except as a cover for the impact of post-Brexit trading arrangements under the Northern Ireland Protocol."
Sainsbury's partnered with local wholesaler Henderson's early this year to help manage post-Brexit disruption. It has meant availability "hasn't been affected as much as I initially feared", Emer Compston, store manager for Sainsbury's Craigavon, told the Grocer last month. Compston took up the role at the start of September.
While further checks on foods moving between Great Britain and Northern Ireland are still due to come in, last week the EU offered to scrap the majority of checks in an effort to reduce the burden on businesses in the region.
In return however, businesses will be required to have "detailed documentation" for each product and provide more comprehensive product data and market surveillance information to allow the EU to check items are compliant with its rules.
Sainsbury's said it had plunged to a £261m loss in April as a result of Covid-related costs and more than £600m of restructuring charges for its Argos transformation programme. This offset its surge in revenues, with grocery sales for the year up 7.8%.
Sainsbury's employees have been notified of the decision to close the store and petrol station next year, said a Sainsbury's spokeswoman. "We understand this will be an unsettling time for those affected and we are doing everything we can to find alternative roles within Sainsbury's."