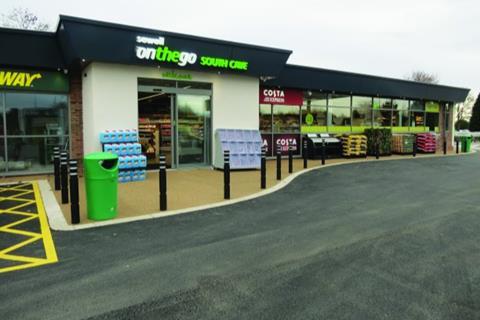 Forecourt operator Sewell On The Go saw profits rocket by 322.7% for the year to 31 December 2020, despite an 18.1% fall in sales to £48.2m.
Newly filed accounts at Companies House showed turnover was significantly hit as lockdown measures meant a lesser need for fuel.
However, the retailer said a shift towards store-only visits compensated for the fuel sales slump as shoppers sought groceries and essentials at local stores during the pandemic. The change in buying habits also attracted new customers, it said.
Pre-tax profits rose from £382,000 to £1.6m.
In its accounts, it said the pandemic gave an insight into a business model that was less reliant on fuel, further reinforcing the focus on "a wider retail offer and investment in stores".
"During the Covid-19 pandemic we've experienced a different type of shopper visiting our stores," said Sewell On The Go MD Patrick Sewell.
"Fuel sales obviously took a massive dip during lockdown as people weren't travelling as much, but because our 13 convenience stores are located in local communities, we found that a lot more people were shopping local and popping in to purchase their groceries and essentials."
The accounts said the pandemic restricted part of the company's ability to operate during the second quarter of the 2020 financial year. During this period, the company received grants via the coronavirus job retention scheme, which ensured all staff retained their jobs.
The company also received retail specific grants that contributed to the "significant increase" in operational expenses incurred to ensure the sites were a safe and secure place for staff and customers.
"At Sewell On The Go, we pride ourselves on being a local company that understands what local people want, which is why we've maintained consistent footfall and we'd like to thank our loyal shoppers who keep coming back," added Sewell.