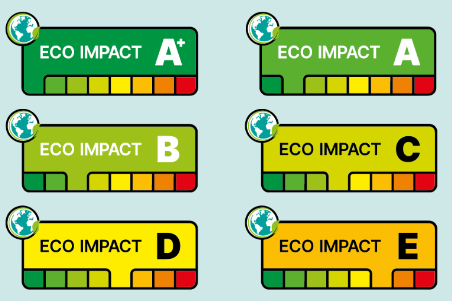 Tesco, Morrisons, PepsiCo and a slew of other top retailers and food and drink brands have joined front-of-pack eco-score scheme Foundation Earth ahead of a pilot for its labelling in September.
The trio, as well as other major companies including Aldi, Lidl, Waitrose, Danone and Starbucks, have thrown their weight behind the non-profit organisation (which was launched in June) and joined its industry advisory group.
This group will help Foundation Earth to optimise its nascent traffic light environmental scoring system, which aims to roll out across Europe after next month's trial on products sold by M&S, Costa Coffee, Meatless Farm, Greencore, Abel & Cole, Mash Direct and Finnebrogue Artisan.
"We believe that consumers have the right to transparency from producers, and we want to give them easy-to-understand information to help them make sustainable choices," said Gloria Gabellini, director for environmental policy at PepsiCo.
"For PepsiCo as a producer, it is important that environmental labelling encourages practices that are positive for our planet. We see great potential in Foundation Earth's initiatives and we want to be an active part of this journey."
It comes after Foundation Earth announced Cliona Howie would become its executive director.
Howie has joined from part EU-funded public-private climate innovation partnership EIT Climate-KIC, where she was the head of circular economy and part of the executive management team.
Reflecting on the foundation's progress, she said momentum was "building quickly" and that she hoped to work with Foundation Earth's partners to bring "innovative and credible" science-based information to Europe's consumers.
"Collaboration is fundamental if we are to tackle the global climate crisis and Foundation Earth has demonstrated that major industry players are committed to real change in order to provide society with a simple, trusted system for everyday food choices," Howie said.
"This bold commitment [is] to a true farm-to-fork initiative that can drive change at both production and consumption ends in the value chain, thus simultaneously stimulating what we call systemic transformation and pioneering a more circular society. Consumers will finally be able to quickly and simply understand the impact linked to their food choices."
Foundation Earth was the brainchild of the late Finnebrogue Artisan founder Denis Lynn, who devised the scheme's concept but died in May following a quadbike accident.
The labelling scheme is set to use methodolgy devised by food advisory company Mondra – which draws on data from a paper published by researchers at Oxford University and Swiss research institute Agroscope in 2018 – and the EU-funded food innovation initiative EIT Food.