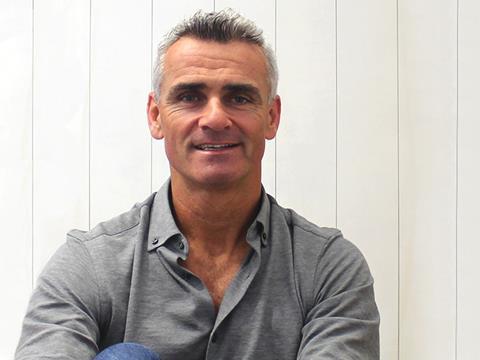 Eco-hygiene brand The Cheeky Panda has recruited serial entrepreneur and investor Giles Brook to strengthen its board ahead of an earmarked blockbuster IPO.
Sophie More, the former global marketing director at Brewdog, has also joined the fast-growing challenger brand as a non-executive director.
The move comes as The Cheeky Panda, which makes sustainable toilet paper, kitchen roll, tissues and baby wipes from bamboo, prepares for a flotation on the London Stock Exchange.
KPMG is working with the company on its IPO strategy, with plans to go public on the junior AIM market next year or hold off for an even bigger float on London's main market in 2023, which could see The Cheeky Panda valued at as much as £600m.
As part of the growth plan, the business is also expanding its management team with a new European head of sales and global COO to be announced in the coming months.
Revenues at the supplier – founded by Chris Forbes and Julie Chen in 2016 – are on track to surpass £10m in 2021, rising from just £100k in 2017.
CEO Chen said Brook's experience in growing several challengers from £10m to £100m turnover would help The Cheeky Panda transition into a leading brand in the next few years, as well as improving the operating model and corporate governance of the business.
Brook, who spent four years as commercial director at Innocent, has become an active investor and mentor to a host of challenger brands since guiding snacking brand Bear to a £71m sale to Lotus Bakeries in December 2015.
His portfolio of investments in fmcg challenger brands includes Pip & Nut, Mindful Chef, Dalston's Soda, Presto, Edgard & Cooper, Bepps and Sir Kensington.
Since stepping back from his leadership role at Vita Coco after 12 years as European CEO in January, Brook has increased his activity in the space, injecting funds into gut health brand Bio & Me, eco cleaning products startup Neat and jam and spreads maker Fearne & Rosie.
Brook said he had been a long-time admirer of The Cheeky Panda.
"I've been in constant contact with Chris and Julie over the past couple of years and now feels exactly the right time to get involved and help this strong, lovable and deeply purpose-led brand realise its immense potential in terms of scalability and wider positive impact of all things bamboo," he added.
Sophie More has more than 15 years' experience working for consumer brands, including four years as global marketing director at BrewDog, as well as roles with Red Bull and Jack Daniel's.
"I am delighted to be working with the talented team at The Cheeky Panda to help build their brand strategy and global awareness," she said.
"With not only a unique product, but also a fresh approach to sustainability communications and community engagement, there is a great opportunity for the brand to grow in an innovative and, of course, cheeky way."
Co-founder Forbes said: "Bringing world-class fmcg growth experts on board gives us the confidence that we have the expertise and knowhow in-house to continue to disrupt the market and scale in a meaningful and impactful way."
Brook and More have also invested in the business, alongside joining the board.
The Cheeky Panda sells its products across Europe, the US, China and the Middle East at retailers including Waitrose, Boots, Ocado, Amazon, Monoprix and Carrefour.
The company has been carbon net zero since 2017 and B Corp certified since 2019, and seeks to educate consumers about how bamboo can offer a more sustainable alternative to tree pulp products.
Forbes said: "As our company grows so does our environmental impact. To date, we have saved over 250,000 trees and saved 31,100 tonnes of CO2, while reducing plastic by 10 tonnes. If we continue to grow at our current rate, we will save over three million trees by 2025 and 300,000 tonnes of carbon."