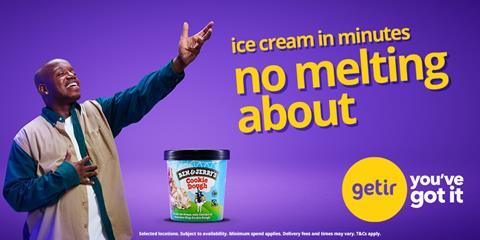 Ultra-fast delivery player Getir is to launch its first ever TV advert this evening (4 October).
The 30-second ads will air on primetime slots on Channel 4 and ITV, reaching a combined audience forecast at 24 million. The spots will feature Getir's new slogan 'you've got it', which replaces its previous 'groceries in minutes' tagline.
The ads feature three characters "who each discover they are missing a vital must-have item, so they call on Getir who arrive within minutes to save the day, delivering joy, relief and most importantly the items they've ordered".
The adverts will run during The Chase, Emmerdale, and Gordon, Gino and Fred on ITV and during Jamie Oliver: Together on Channel 4 this evening.
The ads are part of a wider campaign that will incorporate video-on-demand, out of home displays, digital and audio marketing and social media influencer activity. The outdoor campaign will launch in Getir served parts of London, Birmingham and Manchester with pun-filled OOH display ads "promising joyful delivery of products in minutes", on billboards and hundreds of double decker buses.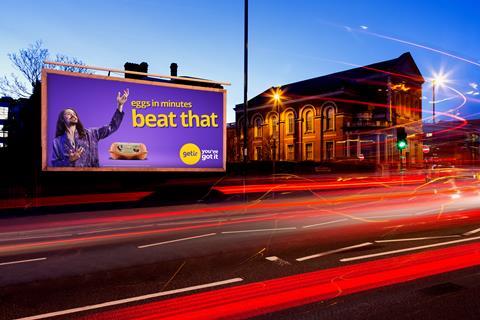 The effort will "further establish Getir's iconic purple footprint across the UK" the company said.
"We hope this new creative campaign grabs the attention – and smiles – of both existing and prospective customers, by showcasing our friendly service through playful messaging and catchy jingles," said Getir UK head of marketing Nic Casby, who joined the company in April from Heineken, where he was brand director for its core beer range.
"We're here to celebrate and support our customers in their everyday life moments – whether we're coming to the rescue to deliver those all-important forgotten dinner party ingredients or saving the day with an emergency loo roll drop off," he added.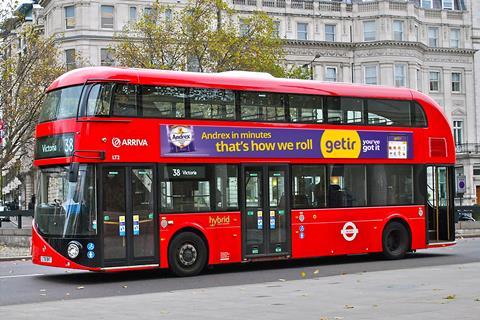 The campaign is by Neverland, with media planning and buying by Wavemaker Select.
"We've partnered with Getir to plan and execute this campaign within a matter of months," said Louise Temperley, general manager of Wavemaker Select. "The launch campaign, running across multiple touchpoints, will be unmissable across our key cities."
The campaign comes after Getir in August signed a three-year sponsorship deal with Tottenham Hotspur Football Club. It is Getir's first sporting partnership in the UK, with the rapid delivery brand named as 'Official Global Partner' of the north London club. In September, Getir extended the sponsorship deal by becoming the team's first official training wear partner. The new three-year agreement sees Getir's logo feature on the front of the club's training wear for the men's team.